Where Innovative Organizations Are Placing Bets and Taking Chances
It's the marker of business success, the ultimate scorecard—and it's never easy to achieve, no matter the economic outlook. That outlook is particularly opaque as we move into 2023. Said Frank Blake, former CEO of The Home Depot and chairman of Delta Air Lines: "Businesses are facing two things they haven't faced in a long time: recession and inflation. Inflation is the tougher part. Recession impacts short-term and midterm planning." 
None of that removes the pressure leaders face. Perhaps more than ever, a healthy growth strategy requires innovative thinking, smart tactics, and sharp focus. Added Blake, "This is the time for leadership to distinguish itself by making differentiated, smart bets." 
According to our most recent survey of the members of World 50, G100, and Procurement Leaders, that's exactly what is happening. To understand their approach, we gathered feedback from 219 senior-level executives between September 21 and October 28, 2022, and conducted 49 in-depth interviews. Executives were candid and realistic about their challenges and generous in sharing their strategies and best practices. 
This report synthesizes our members' perspectives. It includes survey results, interviews, an audio report, and case studies. We hope you find it useful.
Despite challenges, leaders see a path to growth.
Talent, recession, and inflation: the biggest obstacles.

This is the time for leadership to distinguish
itself by making differentiated, smart bets."
– Frank Blake, Former CEO, The Home Depot; Director, Delta Air Lines, Macy's, and Unifi
Talent (again!) and tech lead the way.
Customers, not employees, come first in growth considerations.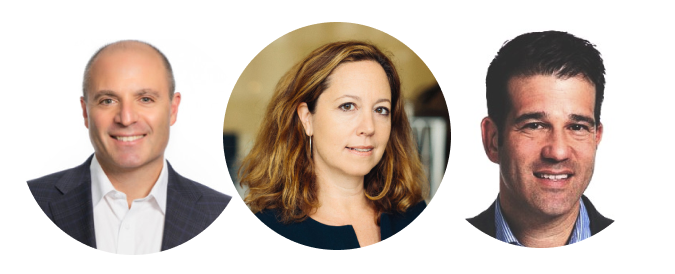 Please join us on January 17, 2023 at 11:00 a.m. EST for an all-network call to discuss Getting to Growth: Where Innovative Organizations are Placing Bets and Taking Chances.
ABM CEO Scott Salmirs and Chief Strategy and Transformation Officer Josh Feinberg will join World 50 Chief Content Officer Jennifer Reingold to discuss the survey findings and highlight our members' top growth strategies.